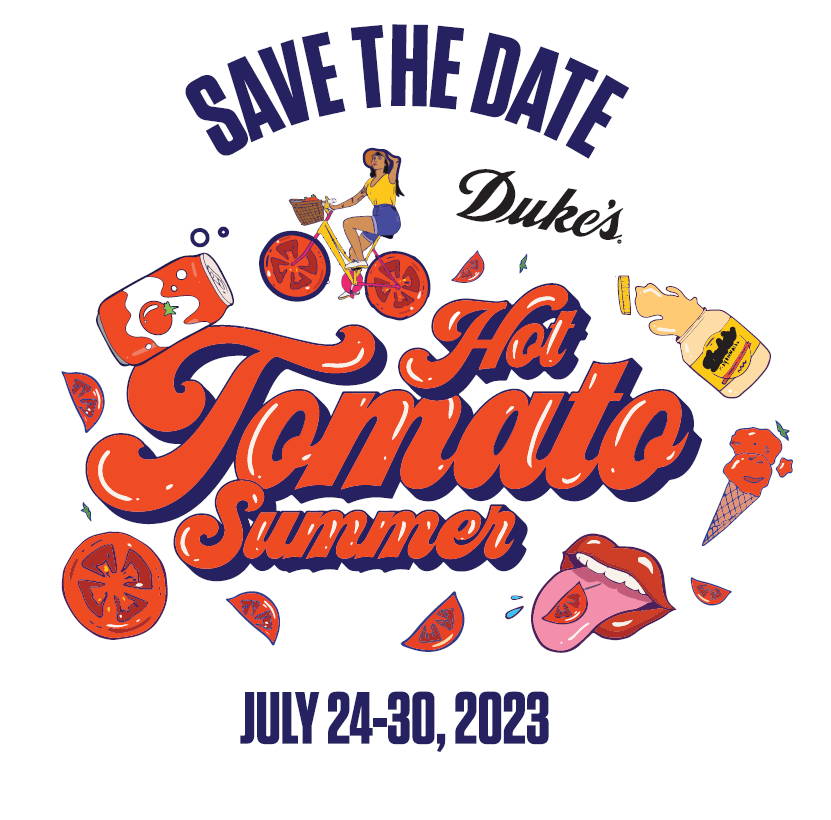 It's almost time for Duke's Hot Tomato Summer, a weeklong celebration that serves mayo and tomato dishes in partnership with restaurants! This year, the event will take place in four cities
– Richmond, VA; Greenville, SC; Charlotte, NC; Charleston, SC.
If you're interested in learning more or want to participate, enter your email address and we'll send you more info when 2023 registration opens.